Policies & Procedures
Consumers – please note that Amplis and its A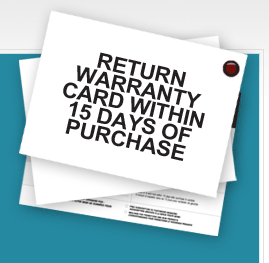 uthorized Service Centres charge an estimate fee. This fee is waived if the product is covered under warranty. This will not be determined until the technician has conducted an initial evaluation. No goods sent freight collect will be accepted by Amplis Foto or its authorized service centres. Products returned for warranty service must be shipped to Amplis prepaid.
Consumer securely packs equipment and pays to have product(s) shipped to Amplis or other Canadian Authorized Service Centre. Include a detailed problem description, proof of purchase, contact information and a return address should be included with equipment.
Upon arrival, a service technician will determine what is required to repair or service the equipment. The sender will be contacted and provided and estimate No work will be performed until the estimate is approved. If the repair/service estimate is refused, the estimate fee must be paid in full before equipment is returned.
bullet
Proof of purchase is required for work to be covered under warranty.
Amplis provides a 6 month warranty on all repairs
Amplis strives for a 7-10 day repair timeline. This does not include time for return shipping.
Cleaning, annual equipment check ups and obvious customer misuse or abuse are not covered by warranty (these require a repair estimate)
Amplis Foto guarantees all products it distributes against manufacturer defects.
Proof of purchase is mandatory for Warranty repairs and must be submitted with the lens.
---
Timelines by product