Hahnemühle Turns 435
The Success Story of a Paper Manufacturer
Join our celebration and be our guest at the WPPI tradeshow
Feb. 27th to March 1st | Booth 449
Thanks to a deed that has been preserved through the centuries, we can trace the beginnings with certainty: on 27 February 1584, the Duke of Brunswick authorised the operation of a paper mill at Relliehausen in the Solling hills. Papermaker Merten Spieß, beneficiary of the ducal authorisation, set to work and wrote the first chapter of a success story that continues to this day.
At that time, sheets of foolscap paper were particularly sought-after for official documents of all kinds. However, Merten Spieß and his successors must have had a special knack for quality and the requirements of the market, since it is hard to explain why this particular factory outlasted all the other paper mills in the vicinity that were established after it.
For almost 200 years, the business now known as Hahnemühle remained in family ownership. Then, in 1769, it was purchased by Jacob Andrae from Osterode. More than 100 years go by before Carl Hahne, from Hanover, became the owner in 1886. Hahne named the business after himself and expanded it to approximately its current size. Paper machines arrive. By this time, the product range had been also been expanded: high-quality art paper was an important element of the portfolio.
At the start of the 20th century, the Düren-based company Schleicher & Schuell acquired shares in Hahnemühle and became the sole owner in 1927. Schleicher & Schuell brought valuable knowledge about the production of premium filter papers and moved the entire production facility to Dassel in the 1940s.
The development of the finest art papers for inkjet printing at the end of the 1990s brings us to the most recent chapter of the company's history. These papers, known as the 'Digital FineArt Collection', allow flawless printing of photos and reproductions on paper with peerless durability and feel. Demand for this paper has multiplied over the past 20 years and today Hahnemühle is a global market leader in the fine art inkjet paper segment.
Hahnemühle has operated as an independent company again since 2004, with its separation from the Schleicher & Schuell group. With almost 200 employees around the world and subsidiaries in the UK, France, the US and China, the company occupies an optimal position on the global market. The product portfolio comprises the divisions of FineArt, Digital FineArt and Filtration. In all three areas, Hahnemühle boasts outstanding expertise and formulas, collected and refined over decades and even centuries.
A company that has existed for 435 years has innovation in its genes; otherwise, it would not have survived for so long,' says Jan Wölfle, who was appointed Managing Director of Hahnemühle at the beginning of the year. He continues: 'I have only been here only a short time, but I have already assimilated this company's ability to reinvent itself again and again. Our paper experts find the right answer to every trend in the art paper market or new development in the field of fine art printing. The diversity of paper is simply fascinating. Just as it has in previous centuries, Hahnemühle will continue to discover new business areas and achieve success on the market.
---
AS PART OF OUR CELEBRATION WE'VE SCHEDULED AN INCREDIBLE LINE UP OF INFLUENTIAL GUEST SPEAKERS JUST FOR YOU!
---
HIRAM TRILLO- Wednesday Feb. 27th 2PM – Booth 449
"LIGHT – SHOOT – PRINT"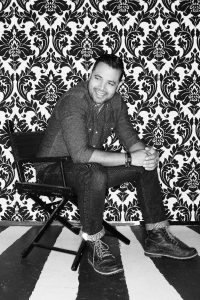 HIRAM TRILLO
Don't miss your chance to hear Hiram, who is one of this year's judges for the WPPI image competition as well as one of their main guest speakers.
Hiram Trillo is a professional wedding photographer based in Fort Worth who has been shooting weddings internationally for 8 yrs. Through out his career he has won multiple international awards as well as being named one of the top 50 wedding photographers in the world. His look at every wedding is more than just recording an event; each wedding is a blank canvas for which he wants to create original pieces for each couple. He strives to capture you as you are simple, beautiful, and timeless.
"For me each couple is unique and I want to create original pieces that they will cherish for years to come. I always shoot with the next generation in mind, I want their children to look at their images and cherish them as much as they do. Each couple bring their own story therefore each wedding is not just an event but rather a cluster of moments they can relieve through my imagery. My goal is to capture the essence of their wedding and those unseen moments."
https://www.hiramtrillo.com/home
---
SARAH FERRARA- Thursday Feb 28th  2PM – Booth 449
"THE FINE ART OF PORTRAITURE"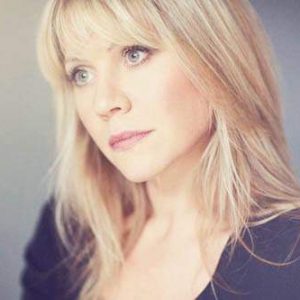 SARAH FERRAR
Sarah Ferrar's work has been impressing the international market with absolutely stunning images. Clear your schedule and be sure to come hear what she can teach us.
British-born, Italy-based Sarah Ferrara has been a portrait, commercial and wedding photographer in Northern Italy for 8 years, specializing in luxury weddings and fine art portraiture, with occasional forays into fashion and advertising. She is an Associate of WPPI, Winner of WPPI 16×20 2017 Premiere category, and in 2018 earned 1st place in the Portrait Teenager category, and 2nd places for In-Camera Artistry and Maternity Portrait. In 2019 she was named SWPP Fashion Photographer of the Year and Open Avant Garde Photographer of the Year, and in the 16×20 Print Competition earned 1st and 2nd places in the Classical Portrait division, and another 1st place for Fashion Portrait.
Sarah runs workshops and "portrait retreats" at her home in Lake Garda, Italy, provides private mentoring, and teaches advanced Lightroom and Photoshop techniques online to photographers around the world through her website fineartretouching.com
---
VISIT HAHNEMÜHLE – BOOTH 449
We produce our papers with passion and focus on quality