FOR IMMEDIATE RELEASE
March 20th, 2014
Amplis is proud to present our new product line – Gossen
FOR IMMEDIATE RELEASE – March 20th, 2014
STARLITE2 – DIGISKY – DIGIPRO 2 – DIGISIX 2 – DIGIFLASH 2 – SIXTOMAT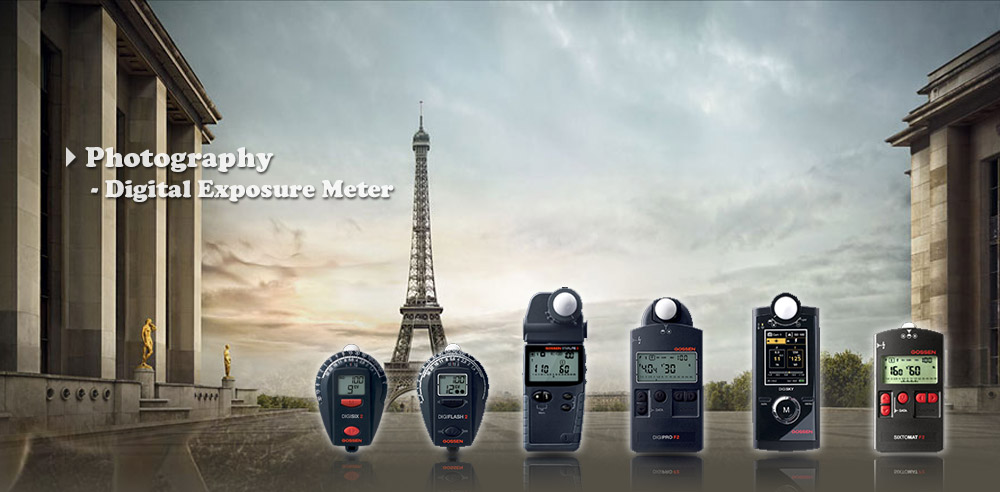 GOSSEN offers a wide range of exposure meters which are suitable for digital as well as for analogue photography. These exposure meters meet the challenges of the professional photographers as much as the demands of the enthusiastic amateur photographer.
For further details, http://www.gossen-photo.ca
Gossen products are distributed in Canada by Amplis Foto Inc.